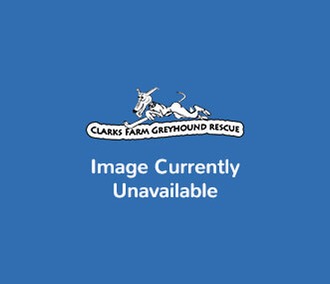 Steve
Owner and Trustee, established the kennels with Sandra in the late 90's. When the site was first purchased Steve stayed on site 24/7 sleeping in the kennels with the dogs or in the van on site. Over the years Steve has worked tirelessly with Sandra to make the site 'Clarks Farm', fighting many barriers and planning regulations along the way.
Through sheer grit and determination, eventually Steve and Sandra succeeded, eventually making the kennels the site it is today, with constant development ongoing.
Regular visitors to the kennels will recognise Steve as he's notoriously shouting (due to his deafness) and moaning about all the important things that we have no control on, but we love him for what he has achieved and the number of hounds we have rehomed inbetween.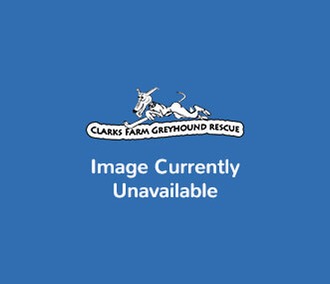 Sandra
Long suffering wife to Steve, providing continued support and advice with years of knowledge of dogs in general.
Solely responsible for getting the family involved in greyhounds after purchasing Steves first greyhound in the early 90's.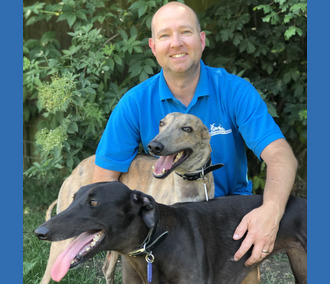 Dean
Kennels Manager Dean started life as a professional greyhound trainer having numerous successful racers around the country.
When Clarks Farm was purchased in the late 90's Dean along with his dad Steve took it in turns sleeping in a van at first then a shed to ensure the safety and security of the dogs whilst the site was being developed.
Dean left Clarks Farm after 5 years to become a Police officer based in the City Of London, dealing with such events as 7/7 at Aldgate, G8 & G20 riots at Bank junction later moving onto an investigation team.
The call of the greyhounds was too much and Dean returned to the kennels in 2011 doing the job he loves the most.
Having been front line for many years at the kennels and many years experience of dealing with injuries, he is taking a more senior role within the kennels, Dean is still available to assist owners with any injuries that there greys have.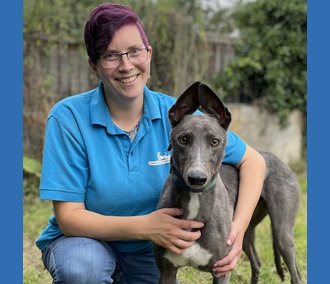 Hannah
Kennels and Rehoming Coordinator, Hannah started work with us at the start of 2020 after leaving her role as Supervisor and Head of Exotics at Hopefield Animal Sanctuary. Hannah has worked around the world with a wide variety of different animals. Having done a little bit of everything, she is an experienced animal handler having worked in wildlife rescue and rehabilitation, and zoo keeping, for many years. But after all that excitement and adventure, she decided to become a greyhound slave like the rest of us! We aren't sure what took her so long to realise that working with dogs is the best!
Generally always heard before she is seen; Hannah is easily spotted by her bright purple hair. She is usually roaming around doing projects, tidying or organising things. Hannah handles all aspects of the dogs husbandry, rehoming and also manages the social media pages and private facebook groups. She takes pride in ensuring each greyhound finds the best home possible for their individual needs and continues to support them and their new families with behavioural advice whenever needed.
When not at the centre, Hannah is out visiting local parks with the greyhounds working on their socialisation and training to help them find their forever homes!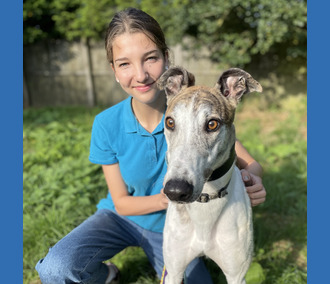 Eden
Kennel Hand Eden started working weekends here at Clarks Farm after an exceptional week of work experience. Now a permanent member of the team, Eden is a real trooper who is not afraid to get stuck in and get her hands dirty!!
Eden is really reliable and cares greatly for all the dogs. Weekends are a busy time for us at the kennels with viewings and adoptions but we know, with Eden on hand, everything goes smoothly. She is an invaluable help and most days we don't know what we would do without her!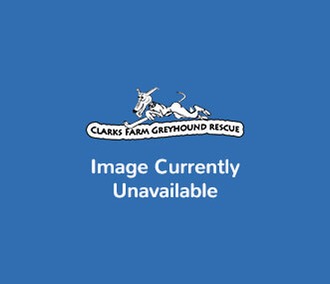 Aimee
Kennel Hand Aimee originally started out volunteering with us after her family adopted their third greyhound! She has been an invaluable help in caring for the Greyhounds here in the kennels. Hard working and happy to get her hands dirty you can really tell how deeply she cares for the dogs.
When Aimee started spending as much time in the kennels as the staff, she became a permenant fixture like the rest of us. The dogs always look forward to her coming in as they know they are going to get an even greater amount of cuddles and pampering than usual!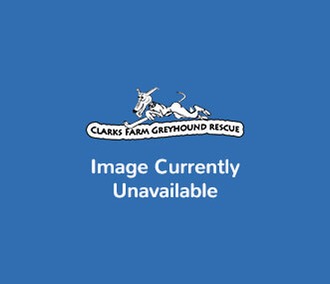 Peter
Volunteer Peter is a fantastic help and can often been found pottering around getting into all sorts of jobs from cleaning the windows, painting or picking up food donations. He is a fantastic help and is always so happy to help not matter what he is asked.