This page is dedicated to the memory of Greyhounds we have loved and who are, unfortunately, no longer with us.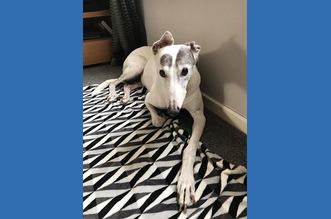 Hi,
unfortunately we lost Molly after having her for 10 years. I would love it if you put her photo on the website. We will miss her so much. I remember the day we first met her at Clarks Farm and we have loved her unconditionally since that day.
Thanks Sam & Richard Harvey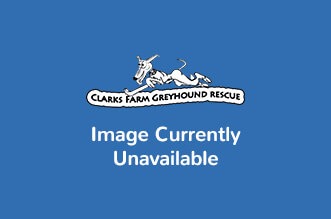 I am very sad to tell you that Rocket ( ROCKET RED) passed to the Rainbow Bridge on Thursday. I t would be hard to find a more gentle and loving dog. He loved all furry creatures and his special friend was the fox who visited regularly. It was a joy to find them nose to nose on each side of my glass door. He liked nothing better than to walk with his girlfriend, Droopy Dog, another Clarksfarm greyhound.
As a care dog with Canine Concern he visited Beaver Scouts and a nursing home. He came to work with me until i retired and became a great favourite with staff and visitors alike at the Cater Museum. He bravely battled cancer for more than four years and reached the age of 13 thanks to the great care he received from Edgewood vets and homeopathic vet M.Schmidt.
Rest in peace my beloved friend. i will miss you x
Chris Brewster.
£80 kindly donated to Clarksfarm in memoryof Rocket from his American Aunt Linda.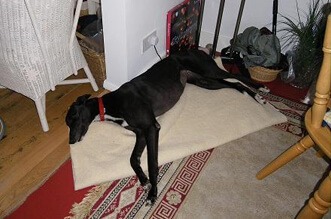 Peanut (Red Letter) thank you for the last 7 years our lives are richer for knowing you. Our hearts are broken but you are now pain free flirting with all the ladies at the rainbow bridge. Have fun my gentle giant xxx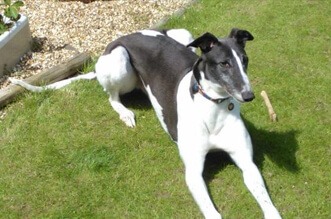 Lolly, you have given us 7 wonderful years. Safe journey over the Rainbow.
Michele & Kevin Marsh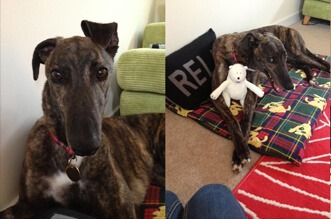 ZIPPY (Newlawn Zippy)
From race track to 7 lovely years with us, now with 2 cats (in the photo with him) and 2 dogs, playing on the big race track in the sky. From all the people who knew him from the cliff top rescue team and all his dog and human friends, Eileen Roper and Family. xxx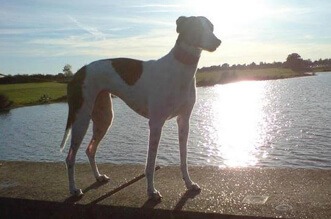 My lovely hound sapphire passed over the rainbow bridge after suffering a stroke while she was asleep. I got her from yourselves back in 2006 and it was the best thing I done. She has been there for all the good times and the bad times, but I believe she's had a good life and couldn't of had a better dog, Thank you. Carl Cook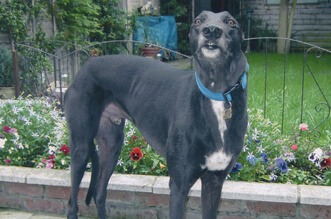 Gone to the big dog track in the sky aged 13 years and 7 months.
We have so many loving memories of our cheeky chappy and we were blessed he chose us. He has left a huge hole in our life.
'Running Free'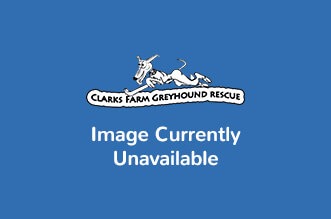 It is with great sadness I need to let you know that my Ginnie (Formerly Baystreet Ginge) passed away on 30 April 2016. Ginnie was a long stay resident with you, extremely nervous when we first met in 2012. It was when I was emailing to let you know that my little girl Tilly (Hong Kong 4) had passed away that Ginnies picture kept popping up on my screen. I made an appointment and only wanted to meet with Ginnie, it was fate. Steve remembered me from a funeral donation made in my sons memory in 2010, we arranged for Ginnie to come home with me within the next few days. We moved home in January 2015 and this enabled Ginnie to have a much larger garden where she had her friends round to have a play. Ginnie was so loving and extremely devoted, although we were only together for 4 years, we overcame her nervousness and her confidence grew and grew. Ginnie was taken far too early due to a very aggressive cancer which only became apparent in February. Although my heart is broken I am grateful for the time Ginnie filled my life with such love and joy. To others looking to adopt, please do not be put off by those who are considered long stay homers, they too are full of love.
Kathryn Pitcher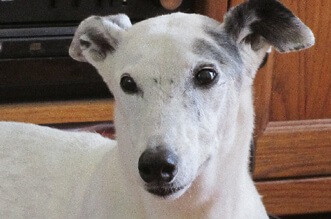 It was with great regret that we made the heart breaking decision to say goodbye to our beautiful girl due to her arthritis and muscle deterioration reaching a point where current medicine was unable to help anymore.
We first met Erin on 02/08/2009 amongst a gang of her boisterous kennel mates who had all travelled to Dorset on a day trip to find their forever homes. She chose us by placing her head on my shoulder and we quickly bonded. In her new home she became a much loved family member and wonderful companion who achieved celebrity status in our neighbourhood for being the graceful, friendly and charming hound that she was. Every day with her was an adventure of which some memorable occasions included falling in the river, getting entangled in thorn bushes, refereeing a disagreement's with a swan and dealing with a gate that nearly cut her tail off. She would never jump in/out of the car; just waited to be lifted in and we always would! Erin was a quite and gentle family member who filled our lives with happiness and fun and will be greatly missed by all who knew and loved her. Always in our hearts and forever walking along side us in spirit.
Sleep well my sweet-pea.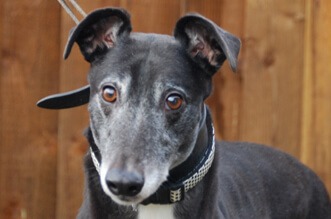 It is with an extremely heavy heart that we have to say goodbye to one of our special boys.
Sid came to the kennels directly from Hove with a minor injury that prevented him from being able to race and reach his full potential. He was with us for many years and as well as being one of the team and family member he also became one of our sponsor dogs for a short period until finding his forever home.
He was my special and gracious boy who will be forever missed,
Sid, may you now run free from pain over the rainbow and find those bloody squeekers!!!
All our love, forever
Dean and the team at the Kennels xxxx.