There are many ways in which you can support Clarks Farm - here are just a few.
Sponsor one of our permanent residents
Most of the greyhounds that come through the gates of Clarks Farm are capable of adjusting fully to a life outside of the kennels and go on to become loving domesticated pets. Unfortunately, we do have some who just cannot cope with life on the outside. These greyhounds cannot be rehomed, and are quite content living in the kennels.
Would you consider becoming a sponsor of one of these dogs? Sponsors will receive a certificate, photo of your chosen dog, RGT music CD and Speedy the greyhound book.
You are welcome to visit your sponsor dog and have the satisfaction of knowing you are helping a friend in need.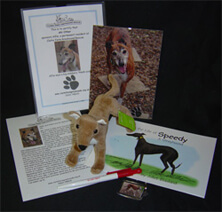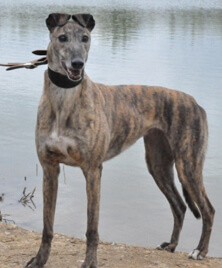 Regular Monthly Donations
By regular monthly donations from your bank or wages via Give as You Earn. Regular donations help us plan our work as we always know how much money we will have in a month, it doesn't need to be a large amount, £5 or £50 it's up to you!
One - Off Events
Raise some money from a one-off event, a sponsored run, coffee morning, car-boot sale, the only limit is your imagination! We are more than happy to help you by providing T-shirts, endorsement letters or a feature on our website, just let us know. Following a problem with fraudulent fundraisers using Clarks Farms name if you are planning to raise funds for us please contact us and give us the details of what you are planning to do so we can verify your legitimate status with anyone who raises a query.
Donations for Raffles
Donation of goods for raffles, we frequently hold raffles at events and always need prizes.
Donate your time
We are always happy to hear from people who are willing to donate some time and their experience. At the moment there is often building and painting activities going on at the kennels. We often need support at events promoting greyhounds as pets. If in doubt just offer - you'll be surprised what a wide range of skills and services we are looking for.
Clarks Farm runs an eBay account for charity. Why not check out what we are selling and grab a bargain or donate an item for us to sell.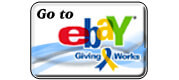 Recycle your old mobiles or inkjet cartridges to help raise money for Clarks Farm.